Get every cricket updates! Follow us on
The Indian Premier League is an amalgamation of cricket and entertainment. Before the cricketing action started this season, the 16th edition of the tournament saw a couple of celebrities setting the stage on fire in the opening ceremony.
The IPL is not just a regular cricket league; it involves a lot of other aspects and the ten franchises understand that very well. Before the start of each season, franchises host a dedicated event to unveil the jersey that the players will don during the tournament.
This year was no different; one by one, each of the ten franchises revealed their playing kit in their own in-house events. The jersey serves as the identity of a team as well as its fans. Hence, it is important for the franchises to carefully select the colour pattern, design, and other things while preparing the jersey. A lot of the franchises have managed to crack the code for the perfect jersey, while some are still in the process.
Here, we have ranked the jerseys of all 10 IPL teams this season:
10. Lucknow Super Giants (7.5/10)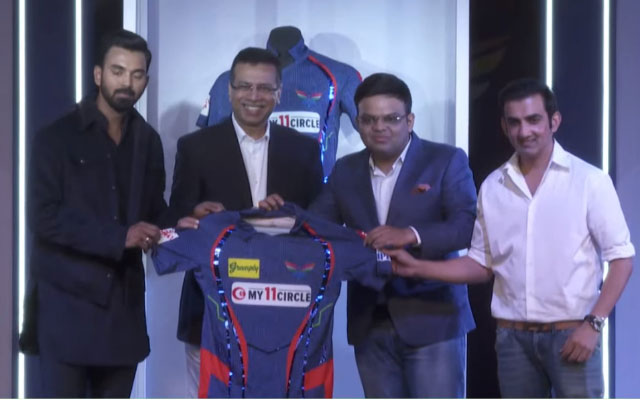 Lucknow Super Giants made their debut last season and finished in the third position with nine wins. They lost the eliminator game and failed to make it to the later stage of the tournament. Last season, the Sanjeev Goenka-owned team donned a greenish-blue colour jersey, which was rated low.
Super Giants understood the apprehensions and this season unveiled their kit with new colours and patterns. This season, KL Rahul's side will wear a dark blue jersey. The jersey has light blue and red stripes running from the top to the bottom.
The kit has not been liked by many, and the franchise has faced backlash from fans. Many fans have apparently not liked this year's kit because the team logo on the left side tends to get lost because of the new colour scheme.